Manufacturing
Quaker has some of the most highly advanced manufacturing plants in the country, where we produce the finest, most recognizable oatmeal in the world… Quaker Oats!
Mechanic
In this job your role is critical in keeping the plant machinery running smoothly. You'll perform preventative maintenance throughout the facility, as well as troubleshooting and repair when critical issues arise with production machinery. The job is fast-paced and involves solving complex problems!
Sanitor
As a Sanitor, you are the key to food safety at Quaker! This role is critical in our business. Sanitors clean and sanitize the manufacturing equipment to ensure consumer safety. All machines have a regular cleaning schedule, as well as special cleaning that happens between product changes (think Apples &Cinnamon Oatmeal to Maple &Brown Sugar Oatmeal) to ensure potential allergens and seasoning are completely removed before producing a new product.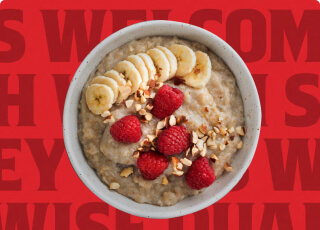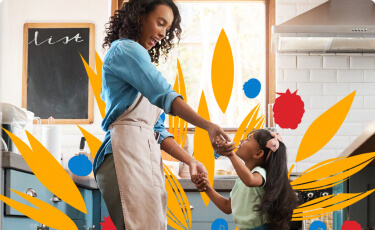 Boiler Technician
Boiler technicians operate the plats' steam boilers, including inspection and maintenance of the systems.In this challenging, but rewarding role, you'll also be responsible for troubleshooting mechanical and electrical issues and performing steam trap and leak surveys.
Electrician
As a Quaker electrician, you'll be responsible for inspecting, testing, repairing, installing, and modifying electrical components and systems.Things that you might be working on include: …
Fabrication Specialist
This role will get your creative juices flowing! As a fabrication specialist, your job will be to layout, fabricate and construct various machine guarding, duct work and spouting. You will utilize a variety of tools and processes, including mig/tig welding, plasma torches, and oxy-acetylene torches.
Facilities Technician
There are four types of Facilities Technicians at Quaker. Storeroom Keepers, Millwright Helpers, Facility Utility Techs and Lubricators. In these always exciting roles, you will perform a variety of warehouse and maintenance tasks that keep the Quaker plant running smoothly 24-hours a day!
Milling Operator
If you're selected for this job, you'll be the quarterback of the manufacturing floor team, ensuring quality and consistency in every package! You'll be responsible for managing the rolling, grinding and sifting equipment, and inspecting and grading grain, plus operation of the mill.
Package Operator
Package operators are responsible for overseeing the filling and packaging process to get all the Quaker goodness out to the customers! In this role, you will work to ensure proper adjustment of the machinery, as well as help to keep the packaging area clean. Package operators are an important part of the manufacturing team!
Process Operator
Process operators oversee extruders, mixing and ingredients, as well as roll and oven processes. They are another superstar of the Quaker manufacturing team!You'll. You will spend their days ensuring the lines run smoothly and efficiently, while overseeing quality and area upkeep.
Quality Technician
Some of the best jobs in the manufacturing industry are at Quaker! One of these is a quality technician. In this role you are responsible for performing various quality checks and analysis on products as well as pulling samples from lines to perform analysis and testing to ensure that every bowl of Quaker Oats meets our highest standards.